The market of medication adherence packaging is estimated to grow due to key driving factors such as rising demand for medication adherence packaging, growing prevalence of chronic diseases and increasing government initiatives. Whereas, the market is likely to experience restraining factors such as high cost of installation and maintenance of medication adherence packaging systems which is likely to slower down the growth of market.
In North America, there has been rising burden of medication non-adherence (MNA) on healthcare system. According to the World Health Organization (WHO), medication non-adherence is the major clinical problem in chronic disease management. Rates of non-adherence with any medication vary at an average of 50%. Nearly US$ 213 Bn considered wasteful and avoidable. About US$ 105.4 billion per year, results from medication non-adherence to treat chronic diseases. Diabetes is the second-largest contributor, accounting for US$ 24.6 billion. Conditions such as cardiovascular disease and other diabetes-related complications are not considered in this. Non-adherence of a patient to the prescribed medications is placing a huge burden on the patient and the country's healthcare system.
In 2012, in the US, it was estimated medication non-adherence causes 125,000 deaths and 10% of hospitalizations which costs approximately US$ 528 Billion
Around half of the patients with type 2 diabetes in their first year of therapy fail to take at least 80% of prescribed medication. Around US$ 65,464 all-cause cost can be saved on each 1% rise in medication adherence among 1000 patients with diabetes.
The chronic nature and lifelong dependency on medication of diabetes pose an important challenge for patients and the provider. Recent advancements in medication adherence technology are also helping to ease the burden associated with non-adherence.
Get PDF Sample Copy of this Report to understand the structure of the complete report: (Including Full TOC, List of Tables & Figures, Chart) @ https://www.theinsightpartners.com/sample/TIPRE00006681/
US Medication Adherence Packaging Market Revenue and Forecasts to 2027 (US$ Mn)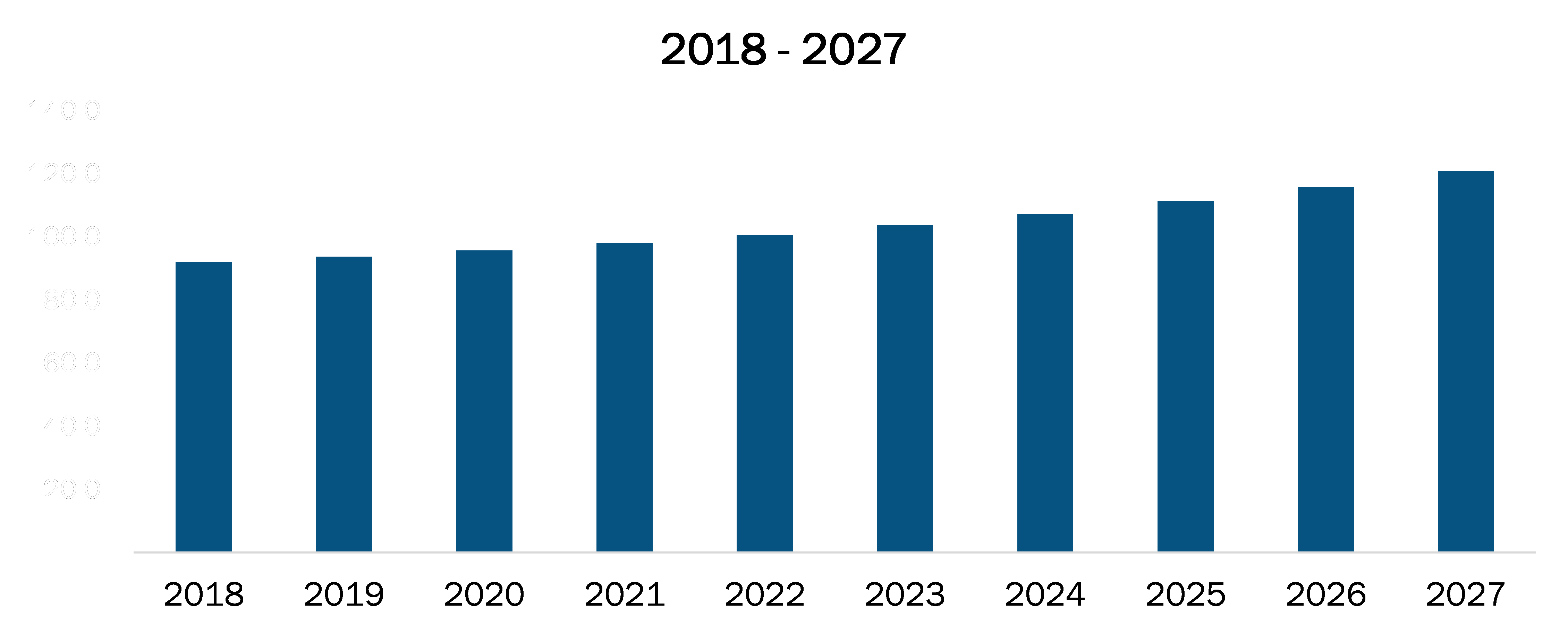 NORTH AMERICA MEDICATION ADHERENCE PACKAGING – MARKET SEGMENTATION
North America Medication Adherence Packaging Market – By System
Unit-Dose Packaging Systems
Multi-Dose Packaging Systems
North America Medication Adherence Packaging Market – By Type
Blister
Prefilled Syringes and Injectable
Vials
Ampoules
Others
North America Medication Adherence Packaging Market – By Materials
Plastics
Aluminium
Glass
Paper and Paperboard
North America Medication Adherence Packaging Market – By Country
Company Profiles
McKesson Corporation
Genoa
WestRock Company
Catalyst Healthcare Ltd.
Omnicell, Inc.
TCGRx (Parata Systems)
Swisslog Holding AG (Talyst, LLC.)
RxSafe, LLC
Cardinal Health, Inc.
Accu-Chart Plus
Purchase a copy of this research report @ https://www.theinsightpartners.com/buy/TIPRE00006681/
About Us:
The Insight Partners is a one stop industry research provider of actionable intelligence. We help our clients in getting solutions to their research requirements through our syndicated and consulting research services. We are a specialist in Technology, Healthcare, Manufacturing, Automotive and Defense.
Contact Us:
Call: +1-646-491-9876
Email: sales@theinsightpartners.com