Charlotte health tech startup HireMe Healthcare aims to get North Carolina nurses into the best jobs available.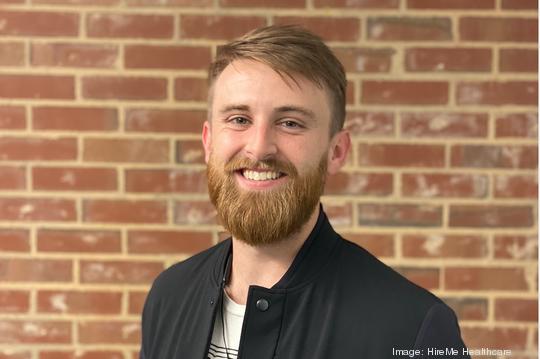 Trey Ennis founded HireMe Healthcare in 2017 to connect health care professionals to the jobs that best fit their skills and experience.
The platform, which is free and available online or by smartphone phone app, gives users the opportunity create a personal profile, reach out directly to hiring managers and search for positions that fit their career goals. Hiring managers are able to search for and communicate with prospective candidates and schedule interviews through the platform.
Ennis, who worked for Novant Health Charlotte Orthopedic Hospital, said he saw a need to change the way hospitals were staffed.
"Because of the [staffing software] algorithm, if you didn't have the correct verbiage on your resume, you weren't even getting into the system," he said. "I built this [platform] to connect health care professionals and nurses directly to hiring managers based on simple factors."
He said the startup is not a staffing agency and described it as a recruiting platform that's "like LinkedIn, but specialized." In the last two months Ennis said HireMe Healthcare has helped place 10 North Carolina nurses.
"We hyper-target these nurses within a 10-to-15-mile radius of the jobs," he said. "We're able to staff positions in under 30 days, which is three-times faster than the national average of 89 days."
Six-hundred registered nurses in the state are currently using the platform. Ennis said the startup is already working with Wake Forest Baptist Health and is on the verge of securing a partnership with another major health care system that will help extend its reach.
"[This health care system] has such a large footprint and such a well-known, respected relationship with the communities, that it will make our job so much easier," he said. "I'm excited about what the future holds."