As the number of COVID cases continues to climb across South Dakota, healthcare providers have remained on the frontlines dealing with the terrible effects the pandemic has left on family and friends.
As of Monday afternoon there were 18,139 active cases of COVID within the state, many of those cases have required medical treatment of some kind.
The South Dakota Department of Health reported that as of Monday, 560 patients were hospitalized statewide with the virus. Almost 3,700 patients have been hospitalized throughout the pandemic. That is a number that has severely burdened the healthcare systems nationwide.  Prairie Lakes Healthcare System in Watertown is no exception.  Prairie Lakes Healthcare President and CEO, K.C. DeBoer says the hospital, during the last month, has been exceptionally busy as they work to treat their large number of patients…..
DeBoer says Prairie Lakes Healthcare has had as many as 25 COVID Patients at one time.  As of Monday afternoon there were 22 patients at Prairie Lakes Healthcare. That is a number that DeBoer says changes by the hour because some get better, some get admitted and sadly, some will die.  That is the reality with COVID and that is extremely difficult for the healthcare providers looking after those patients…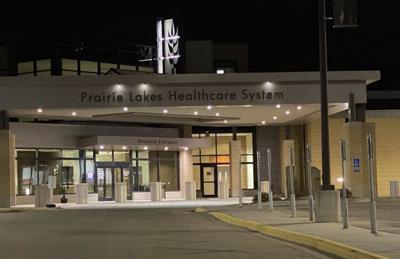 DeBoer says all departments within the hospital are stepping up to help take care of patients as needed
DeBoer said the staff at Prairie Lakes Healthcare is tired. He took a few moments to praise them for the work they are doing on a daily basis…
DeBoer says the healthcare community needs your continued support as they remain on the frontlines dealing with the pandemic.  He said one thing you could do to show your support is wear your mask and socially distanc
COVID-19 is responsible for 644 total deaths in South Dakota. 219 of those occurring since November 1st.