To lift the spirits of healthcare workers across the Wabash Valley, Terre Haute Regional Hospital is launching a campaign intended to brighten the area.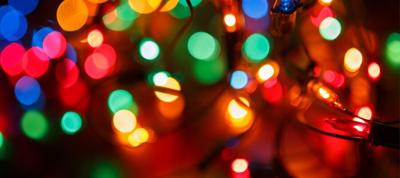 The "Keep Your Lights Up for Healthcare Heroes" campaign asks residents and businesses to keep their holiday lights shining through Jan. 31 in support of those fighting on the front lines of the COVID-19 pandemic.
Healthcare heroes have been fighting this virus for nine months. Doctors, nurses, respiratory therapists, aides, and support staff are weary from the physical and emotional toll of what they see every day, Regional said in a news release. The shining lights will let them see the support and gratitude from communities and colleagues as the workers drive to or from their work shifts.
The campaign is also intended to be shared on social media with photos of light displays posted with the hashtag #LightsUp4Heroes and @RegionalHospital.
The public is also asked to personally thank healthcare heroes who they know, and to send messages of support to staff at hospitals, physician offices and other healthcare facilities.