This is a new way of disease transmission that we haven't really thought about," says Dr. Linda Niessen, Kansas City University College of Dental Medicine Founding Dean.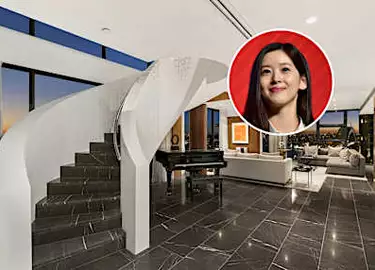 Dentists across the country have had to rethink how to treat patients amid the pandemic.
"And I think we're gonna see our healthcare facilities probably undertake these new precautions," says Niessen.
And taking those precautions is what KCU is trying to do, but in this case, before they have a physical building built. The university plans to build a more than
$80 million college of dental medicine
 at the KCU-Joplin campus in 2022. But College of Dental Medicine Founding Dean Dr. Linda Niessen says they're making changes before construction get started.
"We're rethinking the curriculum to make sure that we can teach students in a way where we may have to socially distance them. We plan to educate our students so that they're comfortable taking care of medically complex patients. Patients who have diabetes or system diseases, or if they have an infectious disease," explains Niessen.
The university will also be including a dental clinic in the dental school, in the hopes of meeting the oral health needs of the four-states.
But there's some changes to their plans for the clinic, and building itself that are in the work.
"We modified the reception area, we modified the ventilation system, we modified the filtration system, we modified the barriers between the dental chairs or the dental operatories," explains Niessen. "So that students could care for patients if, in fact, we had conditions such as what we have today."
So while the changes aren't caused directly by the COVID-19 pandemic, the university's trying to think ahead and be ready for what could come in the future.
"Coronavirus may be a thing of the past in 2022. But that doesn't mean there won't be another virus. And we will be able to still care for patients even in those conditions."
The groundbreaking, and beginning of construction, for the new college was set for this year during their announcement. Officials aren't sure exactly when that will happen though, because they're waiting for a time when it's safe to bring people together again.