Healthcare is one of the most complex topics in American politics, especially in the midst of a pandemic. It's a dense subject, but its implications can be severe: under the umbrella of healthcare, women's rights can be put at risk, endemic racism and sexism can be amplified, and regular Americans can be forced into hundreds of thousands' worth of dollars worth of debt.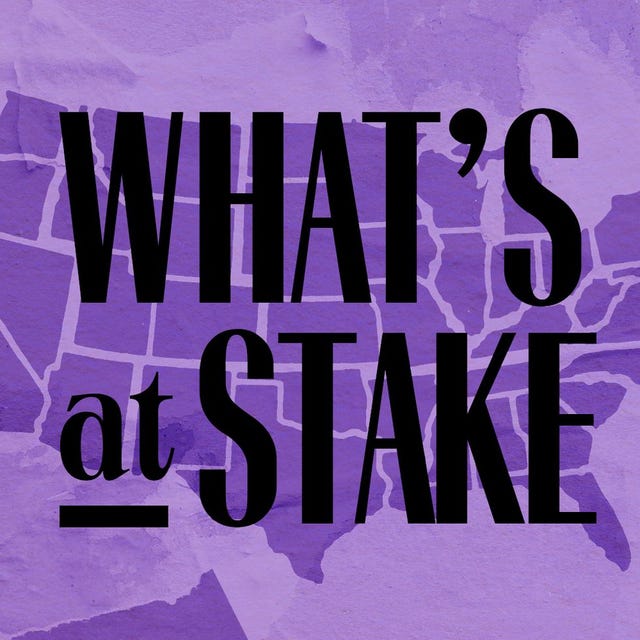 An over-simplification of how politics and healthcare intersect would say that the Democratic party tends to favor more healthcare coverage rather than less, and more government action to control costs and establish market equity; the Republican party, meanwhile, tends to favor privatized healthcare and less governmental oversight as a rule. Yet in the current landscape, which is politically divisive than ever in addition to enduring a pandemic, party lines are less clear.
Many Democrats argue that the issues on the table in 2020 are a matter of human rights, not of deductibles and copays. The Trump administration has issued healthcare-related policies and orders that have marginalized groups including women, LGBTQ+ individuals, and people and communities of color. Here's what's at stake for some of the most pressing healthcare topics today, and where both presidential tickets stand on them.
Trump and Pence: The current administration, which has overseen handling of the current pandemic, has leaned towards ignoring scientific sources and advice and existing pandemic infrastructure. It has offered contradictory views on wearing masks and touted unproven, potentially deadly remedies; Trump has also threatened to leave the World Health Organization.
Harris and Biden: Harris and Biden have a section of their website devoted to their coronavirus plan, which involves increased reliable testing and personal protective equipment (PPE) and re-setting up safeguards to mitigate COVID-19 impacts. Harris had proposed the COVID-19 Racial and Ethnic Disparities Task Force Act, which is designed to ensure that solutions are equitable for populations that see higher healthcare disparities and mortalities.