t's not as if office visits were ever that great. Nobody in their right mind has any love for long waiting times, paper gowns, or chilly exam rooms where you can't even get cellphone reception. Yet when the COVID-19 outbreak abruptly interrupted my own medical plans this year, I dreaded the thought of moving the process over to telemedicine. I anticipated adding to my already considerable Zoom fatigue, feeling rushed and depersonalized. What I found instead was a whole new way approach healthcare — one that might actually bring more humanity into the process, for patients and doctors alike.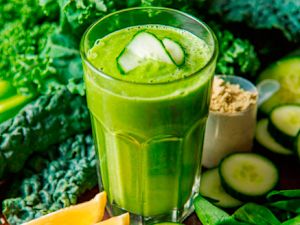 I realized it the recent afternoon that my immunologist of nine years saw my living room. I had met him when I had metastatic melanoma and was facing a near certain imminent demise. In most of our numerous interactions since, he has been wearing a white coat and I have been wearing a robe. We have been within the walls of a hospital, where I've already been checked in, weighed and assessed by a gauntlet of strangers before we even speak. This time, however, we were on my turf. I was in my chair. My teen daughter was in the background, texting her friends. The geography of our interaction had been altered, and I found myself more attentive and receptive to the information being communicated.
Maybe I shouldn't have been so surprised. We know that stress can affect cognition and memory; it stands to reason that an environment that's more comfortable would be more efficient for taking in the often overwhelming, difficult information our doctors give us. That the news was positive was a plus. But that's not the only reason it was also a far easier conversation than the one I'd had six months earlier with another doctor, in a tiny, spooky room in an office on an inconvenient side of town.
As Dr. Judd Hollander of the Sidney Kimmel Medical College of Thomas Jefferson University explains, conventional medical wisdom suggests that "If you are going to tell someone bad news like they have cancer, they want to hear it in person." But, he says, "That might be true for some patients. There might be other patients who don't want to travel 80 miles and drive home alone or with their spouse after hearing that news, [when] they might have it delivered in the comfort of their family room with their whole immediate family around them.
"My analogy," he says, "is that once or twice in your life you're in a very trivial car accident, and my experience is I am shaking for hours afterwards. I'm fortunate that no one has told me I have cancer. But I can imagine, if I'm shaking after a minor car accident, am I going to want to be driving home after being told that? I don't think so."
As just one concrete example, he adds, "We've had some focus groups around women with post-mastectomy care. Everybody thinks that nobody's going to want to show their breast on video. But when you realize the alternative is sitting in a cold, sterile room in a gown, and there are people who walk in and out of the room besides the doctor, isn't being examined on video better for some people than being examined in person? It is. It is a very, very personal decision, and I like to look at telemedicine as one more tool clinicians can use."
Ingrid Fetel Lee, author of "Joyful: The Surprising Power of Ordinary Things to Create Extraordinary Happiness" echoes that sentiment. She notes that doctor appointments often "tend to be stressful…. Western healthcare is often separated from the rest of your life. Telemedicine opens up the opportunity to engage with context." But she notes that telemedicine can be a "double-edged sword" for many. "You're dealing with incredible variabilities, like maybe not having as much privacy. Maybe your space isn't comfortable. Environment may be a contributor to anxiety, and it may be hard to detach."